Connect with your social network account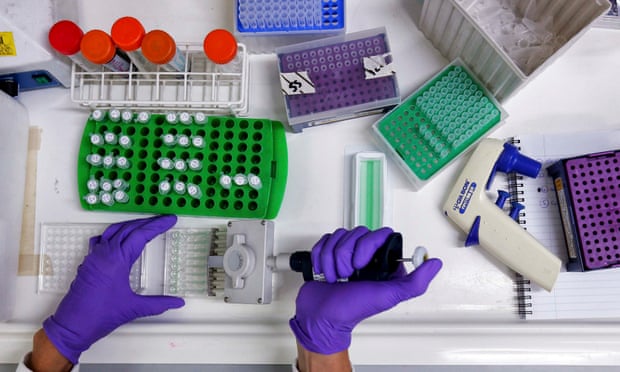 A British exit from the EU would be catastrophic for universities and scientific research, leading academics and scientists say, warning it would cost tens of millions of pounds in funding and leave prestigious UK institutions struggling to compete on the world stage.


Academics respond: Brexit would weaken UK university research and funding
Read more
Vice-chancellors warned of inevitable damage to centres of learning and teaching, arguing that EU membership was a critical factor in British universities' global reputation for excellence.

Scientists from fields as diverse as neuroscience, astronomy, robotics, immunology, particle physics, sustainable agriculture, molecular biology, nanotechnology, cancer and photon therapy say a "Brexit" would lead to funding cuts, make recruiting and retaining top academic talent harder, and – crucially – cripple the cross-border collaboration on which research thrives.

Though it is far from clear what relationship Britain could maintain with the EU were it to leave, an overwhelming majority of academics who contacted the Guardian feared the worst. Many pointed to the example of Switzerland, a non-member whose EU research funding was slashed last year after it voted to restrict free movement of European citizens.

"Nothing good can come of it," said Mike Galsworthy, a visiting researcher at the London School of Hygiene and Tropical Medicine and director of a group of scientists – including Martin Rees, the astronomer royal; Tom Blundell, president of the Science Council; and Anne Glover, former chief scientific adviser to the president of the European commission – so alarmed at the prospect of a Brexit that they have launched a lobby group, Scientists for EU.


Whatever you do, don't become Switzerland, Swiss academics tell UK
Read more
"The EU is one huge community of talent," he said. "You can put together multinational, innovative, bespoke teams to tackle the really big global challenges. It's not just the money; that could, maybe, be compensated. It's that we're on top of this massive engine, driving us all forward together … Hoping British science would do as well if we weren't is like imagining Lionel Messi would be the player he was without the Barcelona first team playing all round him."

Brexit proponents argue that EU funding shortfalls would be made up from the savings generated by ending British EU contributions. They say EU funding is a bureaucratic obstacle and that the government could strike bilateral deals – as have Switzerland, Norway and Israel – to continue to pay into, and benefit from, pooled resources. Galworthy and many others are not so sure.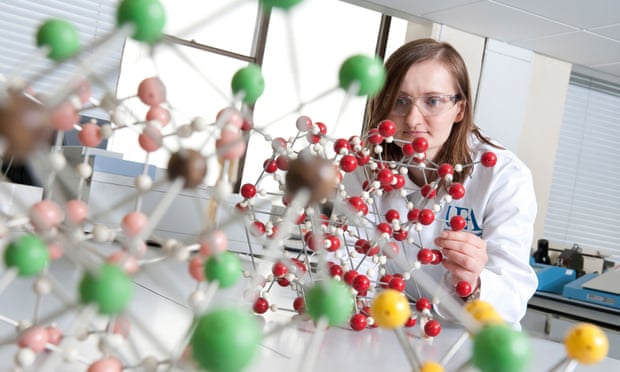 Sir Steve Smith

, the vice-chancellor of Exeter University, said bluntly: "Leaving would be a disaster. Of course, it would damage UK research and universities in terms of attracting the best staff, students and funding. But to be honest, that's not the biggest issue."

Smith, an international relations theorist, said "all the evidence in the world" shows that "the best research is done by people working internationally". He added: "The most successful knowledge economy is where people publish together with people in other countries. EU membership makes that immeasurably easier."

By this yardstick the UK does "unbelievably well", Smith said. In 1981, 84% of UK research was published bearing just a UK address; by last year, the figure was 48%. In the US, it remains 67%.

That fact alone – that a higher proportion of UK than US research is authored by scientists of more than one nationality – explained why Britain, which represents just 0.9% of the global population, 3.2% of research and development expenditure and 4.1% of researchers, now accounted for 15.9% of the world's most highly-cited scientific research articles, Smith said – a score that put it in first position globally, ahead of the US.

"Ultimately," Smith added, "it's about the quality of the work. Even if you could make up the funding shortfall from leaving the EU, you would be running counter to the way the world knowledge economy is moving."

Major multi-partner health projects involving up to 25 countries such as EuroCoord, which seeks to improve the lives of people with HIV, or the Swiss-based Human Brain Project, which could ultimately help find cures for diseases such as Alzheimer's, would be difficult if not impossible without EU backing, said Alistair Jarvis of Universities UK.

With Britain's own national research budget below international averages and under increasing pressure, European funding's share of UK universities' total income has risen by over 30% in five years, to as much as 15% or more in some cases.

---
---
---
---
---
---
Main Pouch rahye hu k ye jo ap nay ina zayda likha ye kia hai mtlab samja dy lol :v
---